My
daughter's first birthday
will be on the 29th and my mom bought her a cute umbrella stroller by Piccolo. I'm just going to share a short review of it and some photos.Honestly, I don't know what they call these types of the stroller but my mom keeps on comparing it to an umbrella. The reason is that it is too compact than regular strollers. At the same time, it is lightweight and easy to carry. Let's talk about where to buy it, how much it is, the design and how well it is.After several
review
s done, I haven't got a recipe in writing a review. Anyway, I hope you'll like this review let's get into it.
Design
The design is pretty cool, it has a bright color and very lightweight. It has a strap for carrying it like a bag. I don't know what this material is called but the seat has this fabric with holes. It isn't like the usual soft seat but I find it more comfortable and breathable. For babies who get easily sweat this stroller is perfect. It doesn't have a usual bumpy foam, so I don't think this is advisable for hyper babies.You can't let the baby sleep on it because it is for sitting position only. Although you can hold the stroller in slighted position, it would still be inconvenient at some point. But you have to understand that this is not designed for sleeping babies hahaha.
The Character
BTW, the character on the seat! While trying the stroller on the store my baby freaked out when she saw it. As in she was crying and wanting to be lifted out of the stroller badly. She doesn't even allowed her foot to touch the stroller. The character is cute in an adult perspective but I don't think it is cool for babies.Look at the image, it looks like a bat with horns and huge creepy eyes. It's weird. Good thing we are able to let my baby think that this is a cute friendly monster. My mom pretended that she was playing with the character on the seat. If I'm the only one there, I'd probably walked away already. After a while she finally allowed herself to sit on it. She's checking the character at her back from time to time, it seemed like she's still anxious about it. LOLUpdate: the other color variant had a creepier character. Hahaha
Compartment
There was no compartment with it, but there was a mesh bag. I can put little but not too heavy things on it. The tiny bag doesn't look that durable, I guess it's just a place where I can put my phone. My husband used it for our baby's sandals.
Bumpers
As mentioned in the design part, there are no bumpers on the sides of the seat. What I like though is the front bumper. I guess it is called bumpers. As you can see in the photo it is high enough to protect my baby from falling out of it. It doesn't have buckles for shoulders, it is just on the waist. So I feel like the bumper in front of her makes it safe.
Wheels
This is something that I want to argue with my mom, but she stopped me. She said I have no right to complain because she's the one buying. HAHAHA. The wheels feel or look so plastic. I believe it can get easily broken. Hopefully not. It's rolling pretty good though. It isn't hard to control. Especially when making turns. Her old stroller is quite hard to control, I just really thought it could be unreliable after some time.
What else?
Well, it has a flip-top roof. Hahaha. I suck at vocabulary. This only gives a shade on the inner part of the stroller's seat but the legs of the baby would still get struck by the sun.This stroller is advisable for babies from 6 months up to 3 years old. But if your baby hasn't been good at sitting, this stroller is not yet advisable for them. The mainframe of the stroller seemed to be sturdy enough. I can attest to that since I was able to put a heavily loaded bag on the handle. I didn't give us any squeaking sound, unlike her other stroller. However, I am not sure if the fabric won't get torn if the baby gets heavier.It doesn't have a box, so there are no manuals or info about what weight it can handle. Oh, there was a piece of paper for operations! Anyway, folding and unfolding is easy as 1 2 3. Lastly, it looks easy to wash and clean.
THE PRICE
The most awaited info, the price. It is just 1,699.75 PHP at The Store (Baby Company) SM Bacoor. It seemed to look like newly added items because I usually go to that section and I just found this with my mom. There's also another brand which I believe was an Apruva brand for 2k. Even though the features are better, the seams don't look good and the adjustable seat looks like it will fall out when the baby gets bigger. For me, the price is worth it. You get a brand new stroller for malling for less than 2K.
Check out the Photo Gallery here:
Similar Umbrella Type Stroller on Lazada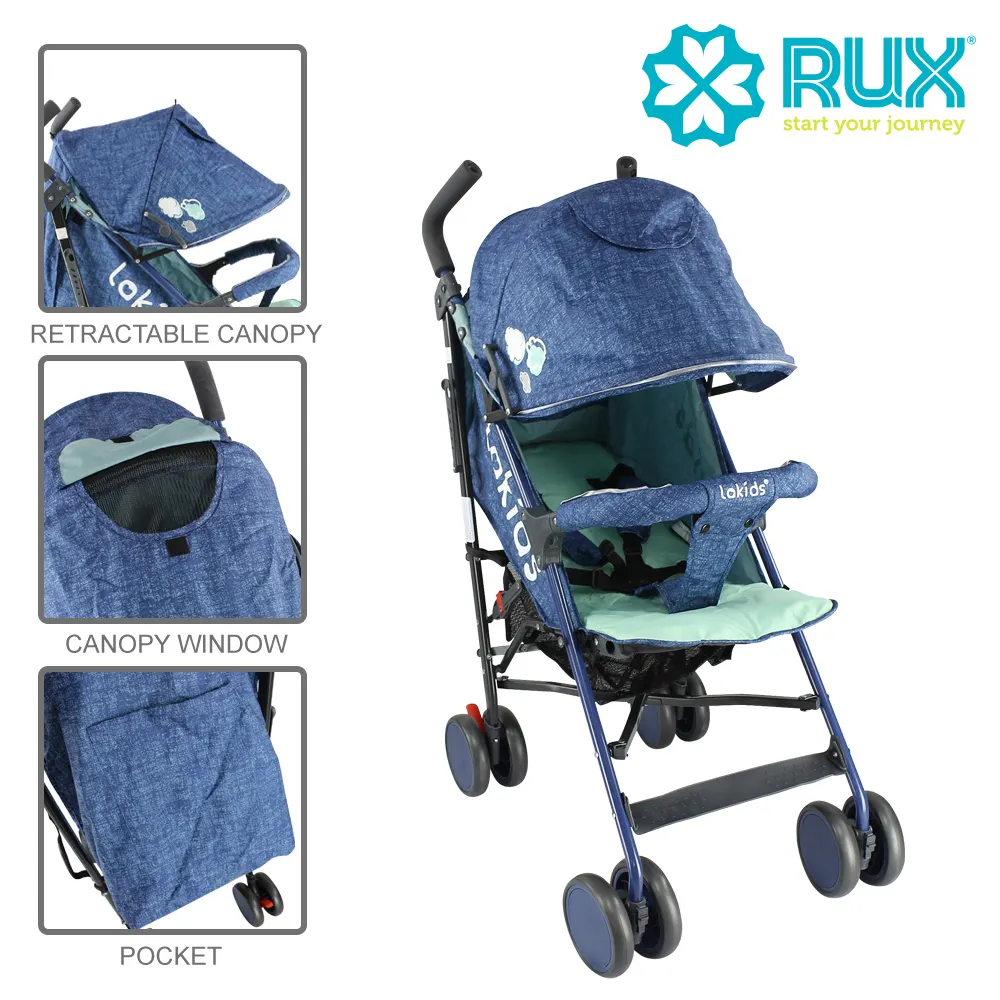 If you like this review, please share it. I appreciate your thoughtfulness. xoxo~Miely
Processing…
Success! You're on the list.
Whoops! There was an error and we couldn't process your subscription. Please reload the page and try again.
Support the Author
click here to send me Ko-fi